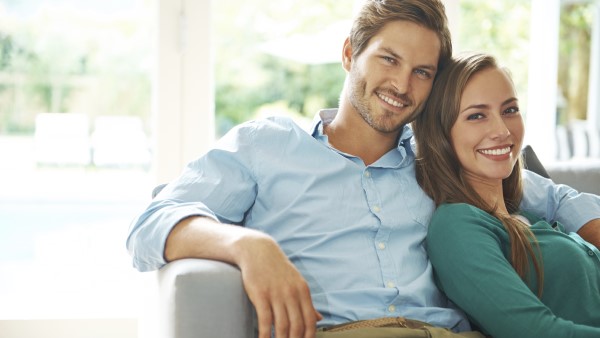 What Happens During the Dental Bridge Procedure?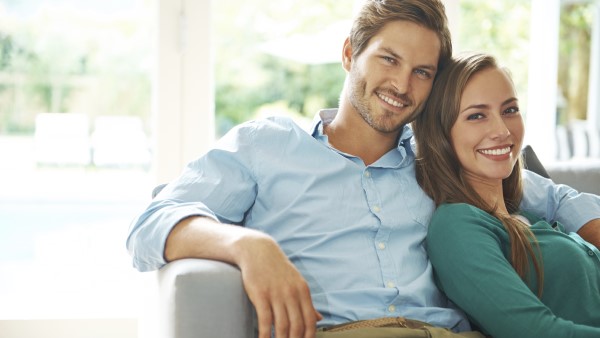 Have you recently lost a tooth? If so, it's time to schedule an appointment with one of our dentists. During your visit, they'll be able to determine if you're a candidate for the dental bridge procedure. They can also help you learn about your other
.
If you do decide to get a dental bridge, here's what you can expect during the process.
You'll Schedule a Consultation With Your Dentist
First, one of our dentists will need to examine the inside of your mouth. They may also need to take X-rays to determine if there are any underlying issues with your oral health. With this information, they'll be able to recommend an appropriate course of treatment to restore your smile.
A dental bridge is a fixed oral appliance that "bridges" the gap in your smile. It contains a prosthetic tooth that's anchored in place by crowns on both sides. Our dentists may place these crowns on top of natural teeth (as shown in the diagram below) or implants.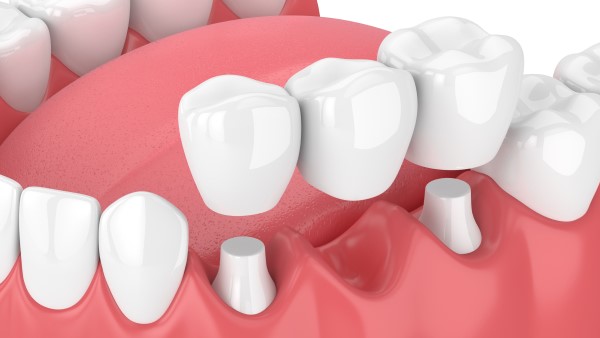 Keep in mind that we offer other tooth replacement options, such as dental implants and dentures. These options are considered less invasive because they don't impact adjacent teeth.
For example, we don't have to file down adjacent teeth to embed a dental implant in your jawbone. Instead, the adjacent teeth are left intact as shown in the diagram below.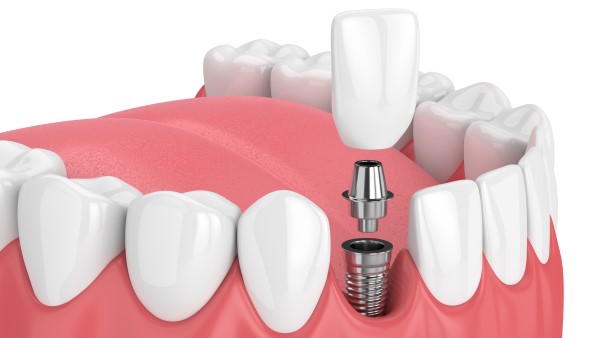 The dental implant is a prosthetic tooth root that's made out of a titanium alloy. Over time, it'll fuse to the jawbone until it's ready to support an abutment and crown. Together, the implant, abutment, and crown give you the appearance and function of a natural tooth.
It's important to remember that each patient is different. During your consultation, your dentist will provide a treatment plan that's customized to your unique needs.
We'll Prepare Your Mouth for the Procedure
If you decide to move forward with the
, we'll need to prep your mouth. We'll do this by filing down the two adjacent teeth on both sides of the gap. That way, the crowns of the bridge will be able to fit over top.
Next, we'll take impressions of your teeth to send to the lab. With those impressions they'll be able to create a custom dental bridge for your smile.
While you wait for your dental bridge, we'll place two temporary crowns over the teeth we filed down. That way, your teeth will be protected until your dental bridge is ready.
We'll Place the Dental Bridge
When you return for your next appointment, your dental bridge will be ready. The first thing we'll do is remove the temporary crowns from your teeth. Then, we'll place the dental bridge in your mouth to ensure it's the correct size, shape, and color. That way, the dental bridge will blend in with the rest of your smile and look natural.
Next, one of our dentists will cement your new dental bridge in place and check your bite. They'll make any adjustments as needed to ensure your new bridge looks and feels natural.
Learn More About the Dental Bridge Procedure
Are you ready to explore your tooth replacement options? Our family dentists in Grand Rapids, MI, would be more than happy to help! To schedule an appointment, call Advance Dental at (616) 956-9183.