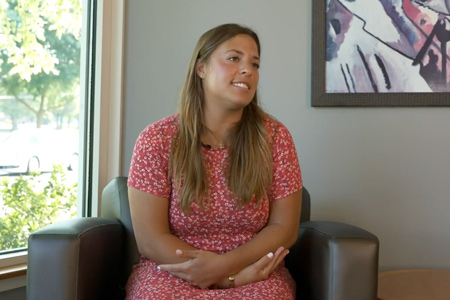 See What Our Patients are Saying!
Video Testimonials
"Absolutely wonderful experience every time. Both doctors are so warm and energetic - plus provide the best and most comfortable dental experiences I've ever had. And I'm always impressed by how much they communicate - appointment reminders, text appointment confirmations, etc. - Super convenient."
— ANNA G.
"I have been a patient of Dr. Rick Neuman's for 30 years and most recently a patient of Dr. Alexis Neuman. They have the unique ability to keep you at ease during all appointments and make your time at the dentist a comfortable experience. They are honest and truthful with you and truly look out for the best interest of the patient. I would HIGHLY recommend Advance Denta! Fantastic!!!!"
— ASHLEY C.
"Just love both Dr. Nueman's at Advance Dental. We've been seeing Dr. Neuman for 15+ years now and just couldn't find any better. I'm especially grateful for Kim, the hygienist who has cleaned my son Zac's teeth our last several visits. Having a consistent person has made him so much more comfortable and allowed her to get to know him as well. Thank you for being an all around amazing office and doing the little things that make all the difference."
— RACHEL E.
"I have been a patient for many years with Dr. Neuman and his staff at Advance Dental. I wouldn't go anywhere else due to the professional and relaxing atmosphere that I experience every time I visit. They practice state-of-the-art dentistry and do it in a classy personal way with each patient. Great people that do a great job. I highly recommend Advance Dental."
— NORM S.