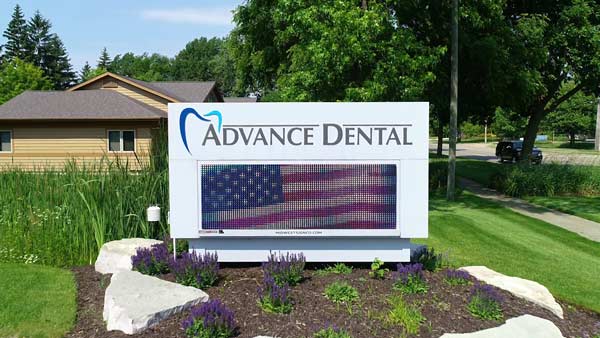 Here at Advance Dental, your comfort is our top priority. Your smile is valuable and we want you to take good care of it. We understand receiving dental practice in Grand Rapids, MI, so you can relax and receive quality oral care.
can cause many people some anxiety. We provide the most comfortable
Comprehensive Dental Services
From the minute you come through the door, you will see that we've got you covered – with everything from preventive dental care to cosmetic dentistry. And it's all provided in an atmosphere designed for your comfort and convenience! We provide a wide range of services to fulfill your every dental need.
Kid-Friendly Dental Office
Even the kids look forward to visiting our
. Out front, they love the play area. There is plenty for them to do while they wait for their turn for oral care. This contributes to keeping each child in a relaxed and comfortable mood before their own appointment.
Comfortable Dental Care
When it is time for your appointment, snuggle in with neck pillows and blankets while your work is completed. The kids will stay pleasantly distracted with an iPad and can even use our wireless headsets. You will know they are comfortable as they snuggle in and enjoy a movie or some music while their gorgeous smiles receive the best in oral care.
Since we want you to leave fully relaxed and feeling pampered, we even give you a warm towel to refresh your face and relax before you go. Your comfort is important to us!
Friendly, Professional Staff
When you stop at the desk to schedule your next visit or take care of your payment, you will be assisted by our friendly staff who will make sure everything is taken care of promptly and with genuine courtesy. You will walk out the door ready to show your beautiful smile to everyone. It is our commitment to you at Advance Dental.
Call Advance Dental Today!
Ready to schedule an appointment with one of our ? Call Advance Dental at (616) 956-9183. We hope we hear from you soon!