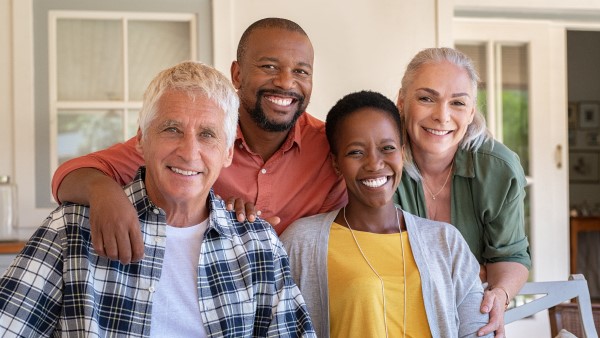 What to Expect When Getting a Dental Crown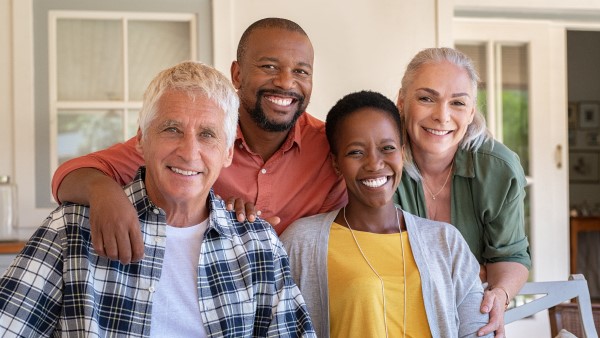 Do you have a tooth that's badly decayed, cracked, or stained? If so, one of our dentists in Grand Rapids, MI, may recommend that you get a dental crown to restore your smile.
A dental crown restores a fragile tooth to its natural strength and appearance.
Here's what you can expect during the tooth crown procedure.
Initial Consultation
First, you'll need to schedule a consultation with one of our dentists. During your appointment, we'll take X-rays and one of our dentists will examine the inside of your mouth. With this information, they'll be able to offer a solution to restore the full function and appearance of your smile. If our dentist determines that you're a candidate for a
, you'll move onto the next step.
Please keep in mind that not everyone is a candidate for a dental crown. In general, we always recommend the least invasive course of treatment to restore your oral health. For example, you may only need a dental filling to restore a tooth with a small cavity.
In the end, you won't know if you need a crown until you see one of our dentists in Grand Rapids, Michigan.
Tooth Preparation
Next, one of our Grand Rapids dentists will need to prepare your tooth for the dental crown to sit on top. To do this, they'll need to file down and shape your tooth so there's enough room. Otherwise, the dental crown will make your tooth look bulky and feel uncomfortable.
Once we've removed enough tooth structure, we'll take impressions of your teeth and send them to the lab. From there, the lab will use your impressions to create a porcelain  crown that looks and feels natural.
While you wait for your permanent restoration, we'll protect your tooth in the meantime with a temporary crown.
Permanent Crown Placement
When you return for your second appointment, we'll replace your temporary dental crown with the permanent one.
Before anything happens though we'll make sure that the new crown is the perfect size, shape, and color. That way, your new dental crown will match the rest of your smile. Also, people won't be able to tell the difference between your porcelain dental crown and other teeth.
For the final step, our dentist will check your bite to ensure your crown is harmonious and in good relationship with the rest of your teeth. That way, you'll be able to continue enjoying your favorite foods without pain or discomfort.
Aftercare
Be sure to take care of your crown like you do the rest of your smile. That way, your new dental crown will last for years to come.
We strongly encourage you to practice good oral hygiene at home by brushing your teeth twice a day for two minutes at a time. You'll also need to floss your teeth once a day. These combined efforts will remove any dental plaque so you can avoid gum disease, cavities, and other oral health issues.
When you come back for routine teeth cleanings and other preventive care, we'll take a look at your crown to monitor its condition. According to
, the average dental crown can last up to 15 years when you take good care of your smile.
Related: How to Get Healthy Teeth and Gums →
Keep in mind that certain habits can reduce the lifespan of your dental crown. These habits include grinding or clenching your teeth at night, smoking, chewing ice, and using your teeth as a tool. While dental crowns are strong, they're not indestructible and still require routine care like the rest of the teeth in your mouth.
Schedule an Appointment with Advance Dental
Our dentists in Grand Rapids, MI, are dedicated to helping patients restore the function and appearance of their smiles. To request an appointment and learn if you're a candidate for a tooth crown, call Advance Dental at (616) 956-9183. You may also fill out our online contact form and someone from our team will reach out to you soon.
This blog post has been updated.