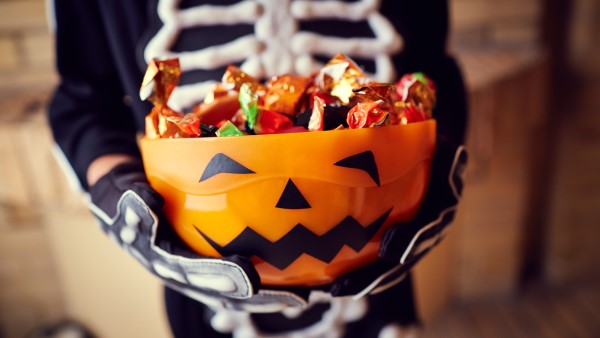 How to Celebrate Halloween (Without Cavities)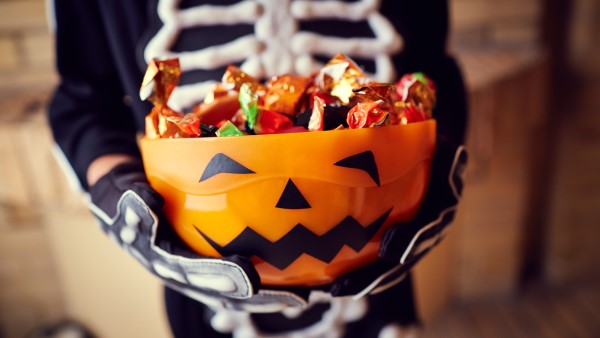 The pandemic has brought a lot of change. But regardless of whether or not your family goes trick-or-treating this year, the craving for candy is still strong. No matter how you plan to celebrate, we want to give you some helpful tips for keeping your child's smile healthy and free of cavities long past October.
Here's what our family dentists recommend.
Set a Time for Eating Treats
If left unsupervised, your child will likely snack on candy all day. (And who can blame them?) Halloween comes but once a year.
The problem with snacking throughout the day is that it constantly bathes the teeth and gums in sugar. That's why our dentists recommend setting a time for eating sugary treats, preferably after a meal. That way, your child will be able to satisfy their sweet tooth without overindulging and getting cavities.
The mouth produces more saliva as you chew. That's why our dentists recommend eating candy after dinner. If you do this, the saliva can help wash away the sugar left behind on your child's teeth and gums. Saliva also helps to neutralize the acid produced by plaque (a sticky film of bacteria that lives inside the mouth).
If your child knows that they have the option to eat candy after dinner, they won't obsess over it. Instead, they'll learn how to have a positive relationship with food and listen to their bodies when their stomach is full.
Moderation is one of the most useful life skills you can teach your children, especially when it comes to their health.
Enforce Teeth Brushing
As long as your child practices good oral hygiene, they should be able to
. Our dentists recommend that your child brush their teeth twice a day for at least two minutes at a time. If this is too difficult for them, try singing their favorite song so they brush for the full time and don't skip any teeth.
If your child is younger than 7 or 8 years old, we recommend that parents help them with brushing as they may not have the hand-eye coordination yet to clean their teeth effectively. Make sure that you also choose a toothpaste containing fluoride, which will help strengthen your child's tooth enamel. Note that your child should not swallow fluoridated toothpaste and should instead spit it into the sink.
Also, make sure that your child flosses once a day to remove any plaque or food particles that could be hiding between teeth. This will help prevent cavities in the long run.
Related: How to Get Healthy Teeth and Gums →
Be Mindful of the Candy You Bring Home
Not all
has the same effect on your child's teeth. For example, hard candies stay in the mouth for longer and soak your child's teeth in more sugar. Biting down on hard candy may also crack or chip a tooth. Sticky candies (like caramel) can also get stuck on your child's teeth, providing more sugar for bacteria to grow.
In contrast, chocolate dissolves in the mouth much faster. Dark chocolate also contains less sugar.
Discover New Ways to Celebrate Halloween
There's more than one way to celebrate Halloween. For example, instead of filling your child's bucket with candy, you could get spider rings, glow sticks, or other treats that encourage your child to play and use their imagination.
There are also plenty of fun activities you can do as a family that don't involve food, such as carving pumpkins or watching a spooky movie. Finding new ways to celebrate Halloween will help you create memories with your children that you'll treasure for a lifetime.
Enjoy This Halloween, No Matter How You Celebrate It
No one can anticipate what the future will bring. But if the pandemic has taught us anything it's that each moment we spend with our loved ones is precious. We truly hope that all our patients and their families have a happy and safe Halloween this year.
Thank you parents, for everything that you do! (And keep brushing those teeth!) We'll see you during your next visit.
To schedule an appointment with either of our Grand Rapids dentists, call Advance Dental at (616) 956-9183. During your child's visit, we'll be able to provide a comprehensive oral examination and teeth cleaning. Until then, from our family to yours, Happy Halloween!